Most common causes of motorcycle accidents in the UK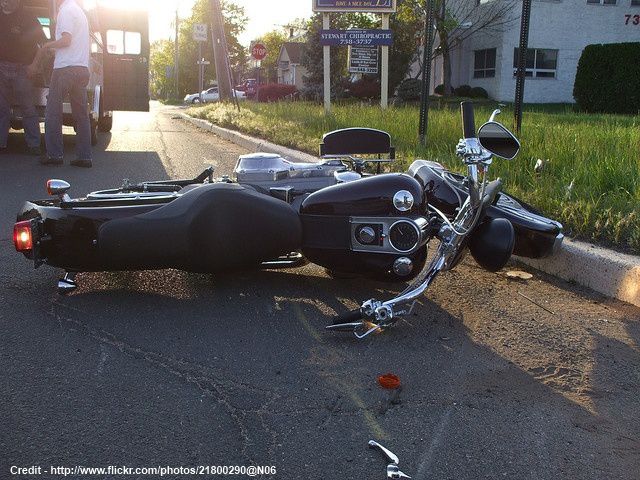 Motorcycles have a bad boy image, but riding a motorcycle involves a huge degree of skill and experience – which is perhaps why so many youngsters come to grief when they get in the saddle without taking a motorcycle driving course first.
Wearing a protective helmet is now law in the UK – but some bikers on private property may still prefer the wind in their hair and quad bikers also may think wearing headgear is not necessary, let alone cool. However, head injuries from motorcycle accidents or quad bike accidents are often catastrophic, simply because of the speed and velocity of the impact – and the fact that motorcyclists can easily be dragged under either their own vehicle or another.
Buying secondhand helmets when you first start riding your motorbike is also not advisable as the protective inner lining may be damaged if the helmet has been involved in a motorcycle crash.
The media is sadly full of tragic headlines about injuries to motorcyclists which quite often are the result of other drivers not seeing them, especially at junctions or when cornering in busy traffic.
Only around 10-15 of motorcycle accidents are likely to be the result of the rider losing control – despite the image bikers may have. Unlike motorists, bikers are not likely to be using mobile phones while they ride and usually concentrate more on the road ahead than other road users. The government's road safety campaign THINK! has identified the fact that injuries to motorcyclists are "disproportionate" to the number of bikers on UK roads. In fact, 30 motorcyclists are likely to be killed or injured at junctions on Britain's roads every day, according to government figures.
Motorcyclists are also 75 times more likely to be killed or seriously injured in fatal or serious road traffic accidents (RTAs), compared with motorists.
The Royal Society for the Prevention of Accidents (RoSPA) has produced statistics which show that the five most common motorcycle accidents are:
collision at a road junction
collision overtaking another vehicle
failing to negotiate lefthand bend on country road
failing to negotiate righthand bend on country road
losing control of the bike.
Many bikers like to get out into the open roads of the countryside – but country roads can be lethal if bikers are not familiar with them. Tractors, livestock, walkers and Sunday drivers can all get in the way of that ride of your life along a quiet country lane.
Country roads are also lethal for overtaking – that is when a biker is most likely to come face-to-face with a truck coming in the opposite direction along a lane with nowhere to pull into.
Bends on country are also potentially a death wish at speed – rural roads can be poorly maintained and slippery with mud, puddles or even excrement from livestock or oil from farm plant like combine harvesters, which is when a biker is most likely to lose control of the machine, and this can happen to even the most experienced motorcyclist on a slippery surface.
Both urban and country roads share some of the same dangers for motorbikes – and it is not always the biker's fault. Motorists failing to look properly at junctions is common in town and countryside – and rear-shunts between vehicles can cause enough damage to a car and its driver, let alone a motorcyclist without the protection of a car chassis round them.
In 2011 alone, 362 motorcyclists died and 5,247 were seriously injured in RTAs on Britain's roads – although this represents a drop in numbers from 2008, when 493 were killed and 5,556 were seriously injured.
More information about road safety for motorcyclists and tips to help car drivers be more aware of them on the road are available at the government website THINK!